Discover your dog's unique DNA
It is the purchaser's responsibility to submit the lab fee when the dog's DNA sample is mailed in. The lab-testing fee on these kits has been lowered by $10 so the customer is paying the same fee as if purchased directly from DNA My Dog, but the $10 kit sales fee stays with Northern Lights Regional Humane Society.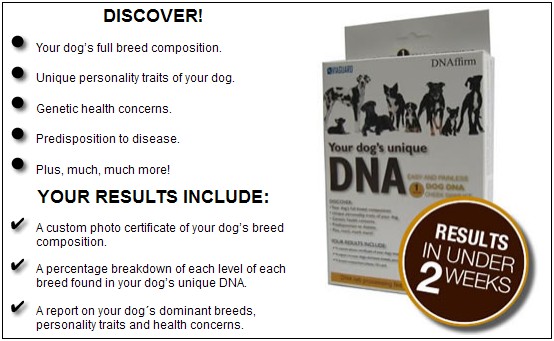 DNA kits can be purchased at the shelter location at 9702 – 97 Street High Level, AB.
For more information, please call 780-926-5520 or email shelter.nlhs@live.ca