We have a great group of dogs looking for their forever families and homes. Our volunteers are dedicated to matching the needs and personality of our dogs with your family. We want to make sure the match is perfect. Things to consider when adopting are: Time (walks, training), Patience, budget (food, spay, vaccinations, etc), and Space (home, fenced yard).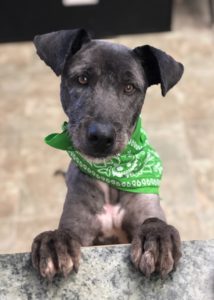 Name: WINSTON (M)
Breed: Mixed Breed
Colour: Black/Grey Mix…
Age: Approx. 1 year
Arrived: March 29th, 2019
Meet Winston! This silly and mischievous boy is always up something. He is always up for an adventure…sometimes his own if he finds a way out of the yard, which is why he requires a fenced yard. Winston is fill of spunk and very playful. He gets along great with other dogs and likes cats as well. He looooves playing with kids and is always sneaking kisses when be can. Winston is super smart, a fast learner and would love a family that can teach him right from wrong. Winston has gone through a bit of a transformation since being with us, he likely had very little grooming so his fur was quite matted in places. Because of the mats he had to be shaved. The change is quite dramatic (before picture in comments) but he's a lot more comfortable now, and don't worry, it will grow back! Winston has been vet checked, dewormed and is up to date on his vaccinations. He will be neutered and microchipped prior to adoption. Come in and meet his silly boy today, he would make the perfect addition to almost any family.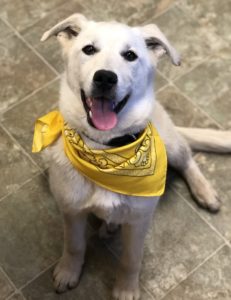 Name:
TWILA
(F)
Breed: Lab X
Colour: White/cream
…

Age: Approx. 8-9 months
Arrived: March 28th, 2019
Meet Twila! Twila loves the outdoors. She enjoys walks and would be the perfect companion to take along on hikes, camping and other outdoor adventures. Still a pup, Twila has lots of energy to burn. She gets along with the other dogs in the shelter and doesn't mind cats either. She appears to be housetrained, but does have an occasional accident in her kennel. Twila is a sweet girl and loves people, she will make a great addition to almost any family. Twila has been vet checked, dewormed and is up to date on her vaccinations. She will be spayed and microchipped prior to adoption. If you think she sounds the perfect addition to your family, come on in and meet her today.