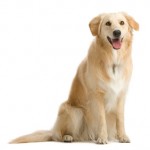 The Northern Lights Regional Humane Society is a non-profit member supported organization that is dedicated to providing homeless animals with shelter and food while attempting to place them in permanent loving, caring homes.
 In addition to this, we also place an emphasis on public education.
A few of the services we provide to local communities include:
 Humane education
Promoting responsible pet ownership
Sheltering distressed companion animals
Adoption services
Volunteer programs
The Northern Lights Regional Humane Society (NLRHS) operates out of the Town of High Level Animal Control Facility, and we are contracted to provide care for the impounded animals. Once an animal becomes the property of the NLRHS, it is assessed, spayed or neutered and place up for adoption.
The Northern Lights Regional Humane Society does not handle Animal Control (stray dogs/cats), Cruelty Investigations or the Enforcement of Animal Protection Laws. Please contact one of the agencies below for these matters.
Dog Control
Town of High Level Peace Officers 780-926-2201
**Within the Town of High Level**
Cruelty/Neglect Investigation
Town of High Level Peace Officers 780-926-2201
High Level RCMP 780-926-2226
Alberta SPCA 1-800-455-9003 Toll Free
Enforcement of Animal Protection Laws
Town of High Level Peace Officers 780-926-2201
High Level RCMP 780-926-2226
Alberta SPCA 1-800-455-9003 Toll Free