WELCOME TO THE

Our Mission
To protect and prevent cruelty to animals. We strive to provide homeless animals with shelter and food while attempting to place them in permanent loving homes.
Click here to learn more about the Northern Lights Regional Humane Society
________________________________________________________________


LONGEST RESIDENT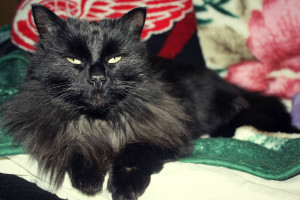 Name: ONYX (F)
Breed: Domestic Long Hair
Colour: Black
Age: 2 Years
Arrived: January 7th, 2016

Meet Onyx! Onyx can not wait to become a part of your family! When Onyx arrived at the shelter she had lots of mats – some we were able to trim off her, however she needed to be shaved to make sure they were completely removed. She is pretty laid back and a very affectionate girl who loves getting some much needed head and neck scratches. At first she isn't too fond of other cats, but shes's not aggressive and we are sure she will learn to get along with them. Onyx would love nothing more then a home where she can curl up in your lap while you read a book or watch tv. Does Onyx sound like a match for you? She is up to date on her vaccines and ready to be adopted today!

NEXT MEETING…
TBA

The Northern Lights Regional Humane Society is a non-profit, registered charity.
Thanks to the following sponsors for your continued support…