If you have found or lost a pet and would like to help reunite him/her with their owner, please email us at shelter.nlhs@live.ca or call 780-926-5520 and we will post on our site.



FOUND
___________________________________________________________
 

LOST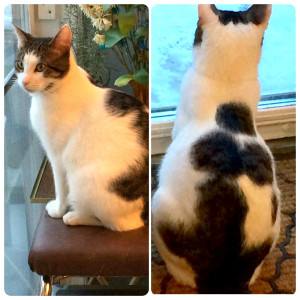 **MISSING – HIGH LEVEL** This is Radar. He's a fixed 2 year old male who went out the evening of Tuesday, August 16 from our home at 106 St & Bjornson and we haven't seen him since. This is out of character as he always comes back for meals 🙂 He is microchipped and was wearing a blue collar with tags carrying his name and our phone number.If you see him, he is friendly and playful, but has no voice, so can't call out for help if he gets in a tight spot. Please phone or text Elizabeth Hunter at 780-841-4196 or Ross at 780-502-4040.